Missouri
State of the United States of America
---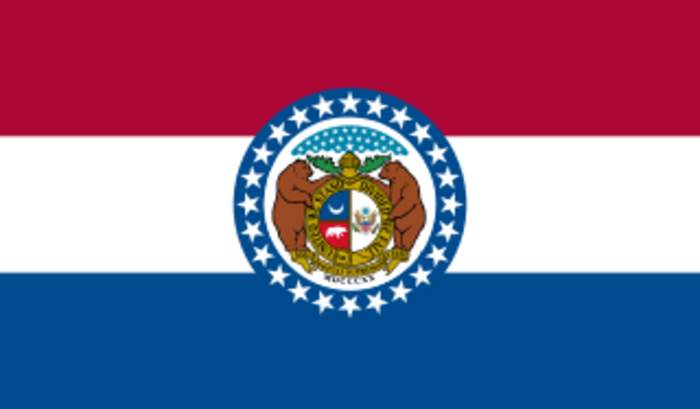 Missouri is a state in the Midwestern region of the United States. With more than six million residents, it is the 18th-most populous state of the country. The largest urban areas are St. Louis, Kansas City, Springfield and Columbia; the capital is Jefferson City. The state is the 21st-most extensive in area. Missouri is bordered by eight states : Iowa to the north, Illinois, Kentucky and Tennessee to the east, Arkansas to the south and Oklahoma, Kansas and Nebraska to the west. In the south are the Ozarks, a forested highland, providing timber, minerals, and recreation. The Missouri River, after which the state is named, flows through the center of the state into the Mississippi River, which makes up Missouri's eastern border.
Missouri Democratic Sen. Claire McCaskill had tough words presidential candidate Bernie Sanders before President Obama's final..
USA Today News (International)
Prisoners chanted "we want court dates" as they smashed windows and lit fires during a riot in St. Louis, Missouri.
Rep. Adam Kinzinger (R-IL) weighs in on Sen. Josh Hawley's (R-MO) remarks at CPAC, calling him out for using fear and lies to..
When Sen. Josh Hawley (R-Mo.) asked attorney general nominee Merrick Garland if he supported defunding the police, Garland said he..