Morocco
Country in North Africa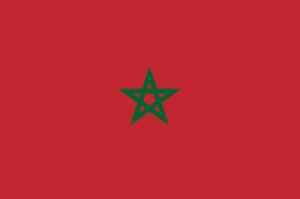 Morocco, officially the Kingdom of Morocco, is a country located in the Maghreb region of North West Africa with an area of 710,850 km2 (274,460 sq mi). Its capital is Rabat, the largest city Casablanca. It overlooks the Mediterranean Sea to the north and the Atlantic Ocean to the west. Morocco claims the areas of Ceuta, Melilla and Peñón de Vélez de la Gomera, all of them under Spanish jurisdiction.


Mystery creature ID'd from newly-discovered gut fossils
Thanks to well-preserved soft tissue fossils discovered in Morocco, researchers were finally able to identify the bizarre, 478-million-year-old stylophoran.
USATODAY.com - Published
Search this site and the web:
You Might Like