Washington, D.C.
Capital district of the United States of America
---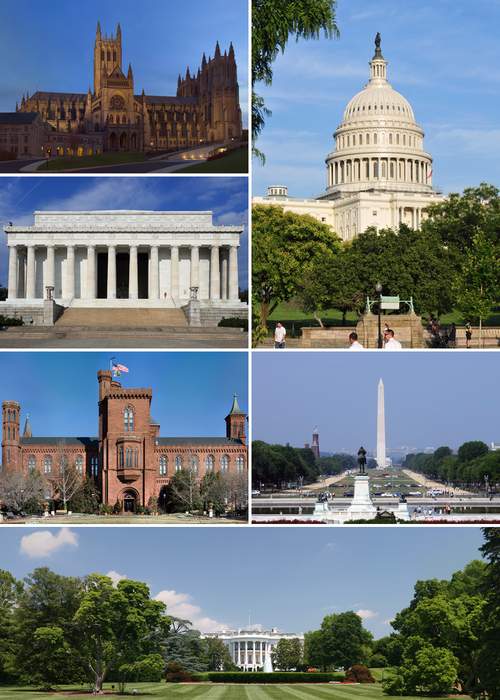 Washington, D.C., formally the District of Columbia and also known as D.C. or Washington, is the capital city of the United States of America. It is located on the Potomac River bordering Maryland and Virginia, with Congress holding its first session there in 1800. The city was named for George Washington, the first president of the United States and a Founding Father, and the federal district is named after Columbia, a female personification of the nation. As the seat of the U.S. federal government and several international organizations, the city is an important world political capital. It is one of the most visited cities in the U.S., with over 20 million visitors in 2016.
CNN's Pete Muntean reports.
Washington, D.C. media coverage
Some of former President Donald Trump's most high-profile hospitality properties took a large revenue hit last year as COVID-19..
PA - Press Association STUDIO
Amanda Gorman has become the youngest poet ever to perform at a presidentialinauguration, calling for "unity and togetherness" in..
USA Today News (International)
PA - Press Association STUDIO