General Motors
American automotive manufacturing company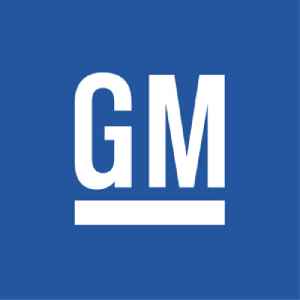 General Motors Company, commonly referred to as General Motors (GM), is an American multinational corporation headquartered in Detroit that designs, manufactures, markets, and distributes vehicles and vehicle parts, and sells financial services, with global headquarters in Detroit's Renaissance Center. It was originally founded by William C. Durant on September 16, 1908 as a holding company. The company is the largest American automobile manufacturer, and one of the world's largest. As of 2018, General Motors is ranked #10 on the Fortune 500 rankings of the largest United States corporations by total revenue.


GM engineers hid secret tailgate in storage room for 2 years
The secret story behind one of the most innovative features on the new 2019 GMC Sierra pickup, made by General Motors.
USATODAY.com - Published
Jets fire GM Mike Maccagnan; coach Adam Gase acting GM
The New York Jets have fired general manager Mike Maccagnan and coach Adam Gase will serve as the acting GM in his place
USATODAY.com - Published
Trump To Delay Auto Tariffs
According to multiple news sources cited on Wednesday, the Trump administration plans to delay auto tariffs by up to six months. The reports sent shares of Ford, General Motors, Tesla, and Daimler..
Credit: Wochit News Duration: 00:33Published
NHTSA Will Investigate GM Pickup Truck Recall
According to Automotive News, the National Highway Traffic Safety Administration will investigate a recall by General Motors. Early in 2016, GM began a recall for the Chevrolet Colorado and GMC Canyon..
Credit: Wochit News Duration: 00:40Published
Uber Is Going Public With $75.5 Billion Valuation
Uber's initial public offering priced at $45 a share on Thursday evening. That gives it a valuation of $75.5 billion. Markets Insider compared Uber's valuation with other companies and big-ticket..
Credit: Wochit News Duration: 00:32Published
GM tries to save two North American plants
General Motors is working on two separate deals that will resolve political headaches in the U.S. and Canada by saving two factories and potentially hundreds of jobs. Conway G. Gittens reports.
Credit: Reuters Studio Duration: 01:50Published
GM Meeting With MO Governor To Discuss $1B Plant Expansion, Report Says
General Motors officials are reportedly meeting Thursday with Missouri Gov. Mike Parson to discuss incentives for a $1 billion investment at the automaker's Wentzville assembly plant. The factory..
Credit: Wochit News Duration: 00:39Published
GM Adds Shifts In Kentucky For Corvette Production
General Motors plans to add a second shift and more than 400 hourly jobs in Bowling Green, Ky. The plant will support the production of the next-generation, midengine Chevrolet Corvette. The additional..
Credit: Wochit News Duration: 00:45Published
Automakers see positives despite Chinese downturn
China's biggest auto show is underway this week in Shanghai, and despite recent gloomy economic data out of China, automakers say they still see an opportunity in the world's biggest auto market. Ed..
Credit: Reuters Studio Duration: 02:33Published
General Motors bets emerging market vehicles can deliver gold
General Motors has spent five years re-writing its playbook for making money in Latin America and the interior of China. Now, it's show time for the first results of a project code-named GEM, for..
Credit: Reuters Studio Duration: 00:48Published
Lawsuit Claims GM Failed To Warn Cadillac SRX Drivers Of Headlight Defect
According to Automotive News GM has been named in a lawsuit stating the auto manufacturer did not warn U.S. drivers of a Cadillac crossover about a defect that causes headlights to malfunction due to..
Credit: Wochit News Duration: 00:48Published
Boosting EV Tax Credits
WASHINGTON — A bipartisan group of U.S. lawmakers will introduce legislation on Wednesday to expand the electric vehicle tax credit by 400,000 vehicles per manufacturer, a provision that would give a..
Credit: Wochit News Duration: 00:37Published
Wall Street rallies on upbeat data
U.S. stocks began the second quarter on a bang, as upbeat manufacturing numbers from the United States and China eased worries about slowing global growth. Fred Katayama reports.
Credit: Reuters Studio Duration: 01:05Published
Pelicans coach takes shot at Knicks, fellow tankers; GM believes Anthony Davis could stay
Alvin Gentry couldn't contain his emotions as New Orleans won the NBA draft lottery and the right to sign Zion Williamson.
USATODAY.com - Published
How Trump's trade war has hit these big-name stocks
Apple, Boeing, Intel, Tesla, Caterpillar and GM are among those that dropped since the president's May 5 tariff tweets
CBS News - Published
Search this site and the web:
You Might Like