Jeanine Pirro
Former television show host, former attorney, and former judge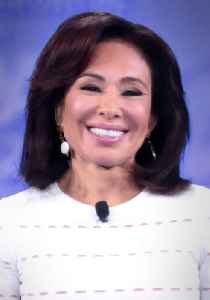 Jeanine Ferris Pirro is an American television host, author, and a former judge, prosecutor, and politician from New York. Pirro was the host of Fox News Channel's Justice with Judge Jeanine. However, because of controversial remarks she made in March 2019, the show was cancelled. Pirro is a contributor to NBC News, including The Today Show. A Republican, she was the first female judge elected in Westchester County. She was subsequently elected the first female District Attorney of Westchester County.


Trump's response to attacks sparks criticism
The White House is defending President Trump's response to the New Zealand mosque shootings. This comes after he downplayed the threat of white nationalists. He's also facing backlash for tweeting..
CBS News - Published
"Judge Jeanine" fans vow to boycott Fox over bumped program
"Judge Jeanine" was bumped amid advertiser losses and controversial comments -- some Fox News fans aren't happy
CBS News - Published
Fox News Rips Jeanine Pirro For Ilhan Omar Comments
Fox News strongly condemned Jeanine Pirro late Sunday evening after the network host suggested that Rep. Ilhan Omar may not fully support the United States Constitution because she is a Muslim. "We..
Credit: Wochit News Duration: 00:34Published
Mika Brzezinski: Judge Jeanine Was Like A 'Mob Boss' Lawyer' Interviewing Trump
"Morning Joe" co-host Mika Brzezinski took a swipe at Fox News rival Judge Jeanine Pirro on Thursday. She said Pirro acted like a "mob boss lawyer" during her Jan. 12 interview with President..
Credit: Wochit News Duration: 00:51Published
Trump backs Jeanie Pirro after fallout over comments on Islam
President Trump is defending Fox News host Jeanine Pirro after her show was off the air on Saturday night. The scheduling change came one week after she was criticized for doubting Democratic Rep...
CBS News - Published
Fox News pulls Jeanine Pirro's show after controversial remarks about Rep. Ilhan Omar's hijab
A week after questioning U.S. Rep. Ilhan Omar's hijab and patriotism on the air, Fox News pulls host 'Judge Jeanine' Pirro's show.
USATODAY.com - Published
Fox News Bumps Jeanine Pirro's Show After Anti-Muslim Remarks
Ms. Pirro did not appear on Saturday evening in her usual slot on the cable news station, but Fox News declined to say if the host had been formally suspended.
NYTimes.com - Published
Some advertisers exit Tucker Carlson, Jeanine Pirro shows on Fox News amid controversies
There have been some advertiser defections from Fox News Channel shows featuring Tucker Carlson and Jeanine Pirro after each has met with controversy.
USATODAY.com - Published
Fox News' Pirro says Rep. Omar's hijab could signal views 'antithetical' to Constitution
"Think about it. Omar wears a hijab," Pirro said, questioning if the head covering signals an "adherence to Sharia law."
USATODAY.com - Published
You Might Like