California
State of the United States
---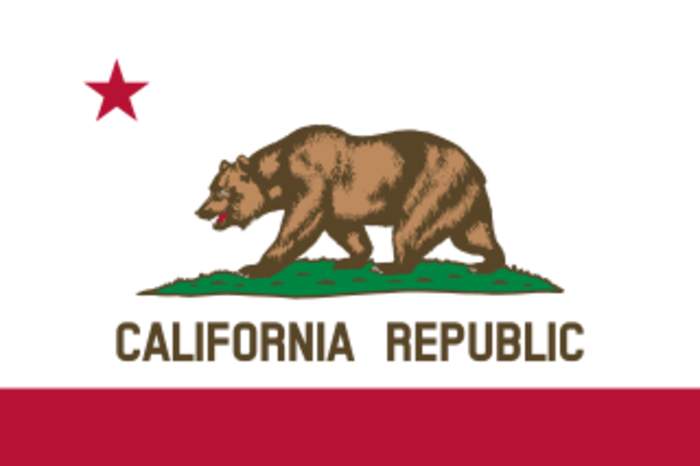 California is a state in the Western United States. It is bordered by Nevada to the east, Arizona to the southeast, the Pacific Ocean to the west, Oregon to the north, and the Mexican state of Baja California to the south. With over 39.5 million residents across a total area of approximately 163,696 square miles (423,970 km2), it is the most populous and the third-largest U.S. state by area. It is also the most populated subnational entity in North America and the 34th most populous in the world. The Greater Los Angeles area and the San Francisco Bay Area are the nation's second and fifth most populous urban regions respectively, with the former having more than 18.7 million residents and the latter having over 9.6 million. Sacramento is the state's capital, while Los Angeles is the most populous city in the state and the second most populous city in the country. Los Angeles County is the country's most populous, while San Bernardino County is the largest county by area in the country. San Francisco, which is both a city and a county, is the second most densely populated major city in the country and the fifth most densely populated county in the country, behind four of New York City's five boroughs.
"Real Housewives of Orange County" alum Vicki Gunvalson claimed that her ex-fiance, former California governor candidate Steve..
California media coverage
Santa Ana winds increase southern California fire threat as the East finally sees fall temperatures. CNN meteorologist Derek Van..
Rep. Adam Schiff (D-CA) on Tuesday referred to House Minority Leader Kevin McCarthy (R-CA) as an "insurrectionist in a suit and..