Barack Obama
44th president of the United States
---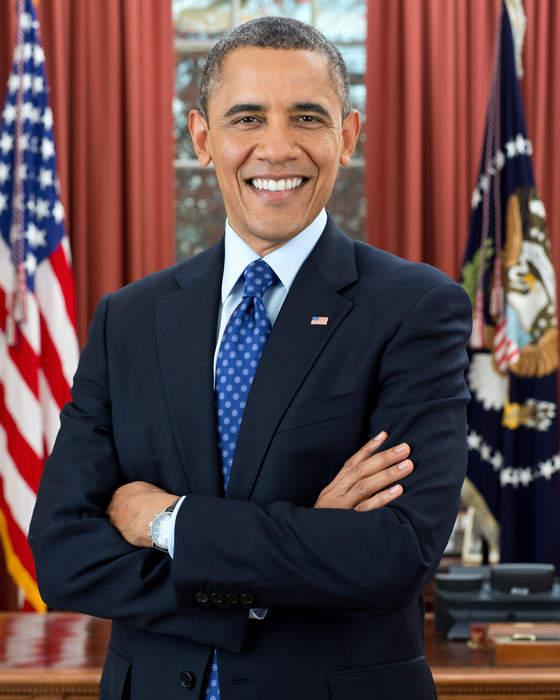 Barack Hussein Obama II is an American politician and attorney who served as the 44th president of the United States from 2009 to 2017. A member of the Democratic Party, Obama was the first African-American president of the United States. He previously served as a U.S. senator from Illinois from 2005 to 2008 and an Illinois state senator from 1997 to 2004.
The video played during the 'Celebrating America' inaugural concert on Wednesday night
Barack Obama media coverage
Former Presidents Barack Obama, George W. Bush and Bill Clinton delivered a message of unity in a video recorded as part of the..
Ahead of US President-elect Joe Biden and Vice President Kamala Harris oath taking ceremony, Former President Bill Clinton and his..
USA Today News (International)