Bill Cosby
American actor, comedian, author, producer, musician, activist, sex offender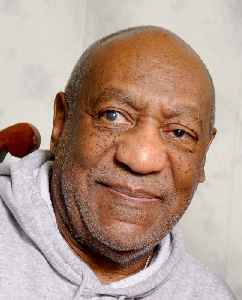 William Henry Cosby Jr. is an American stand-up comedian, actor, musician, and author. He held an active career for over six decades before being convicted and imprisoned for sex offenses in 2018.


Bill Cosby is 'extremely popular' in prison, 'looks amazing' after weight loss, rep says
Bill Cosby is doing "extremely well" in prison, giving motivational speeches to his fellow inmates and working out.
USATODAY.com - Published
Bill Cosby's Father's Day Tweet Using 'America's Dad' Yields Outrage
The entertainer, who is serving a prison sentence for sexual assault, asked to send out the message for the holiday, his spokesman said.
NYTimes.com - Published
Camille Cosby Has Harsh Words for Judge
Montgomery County Judge Stephen O'Neill filed his long-awaited opinion on the Bill Cosby case on Tuesday. The 81-year-old actor wasn't too pleased with the judge's take on him and his "signature"..
Credit: Wochit News Duration: 01:21Published
Bill Cosby's Bail Denied
Bill Cosby wanted to be released from prison on bail while he appeals his sex-assault conviction. According to Newser, on Monday, a Pennsylvania appeals court ruled no. The news came just days after..
Credit: Wochit News Duration: 00:34Published
Bill Cosby posts cringeworthy message for Father's Day
Cosby is currently serving a multi-year prison sentence for drugging and assaulting a woman over a decade ago
CBS News - Published
'Hey, Hey, Hey': Bill Cosby posted for Father's Day – leaving many to diss 'America's Dad'
Bill Cosby may be in prison, but his social media accounts still posted a Father's Day message Sunday.
USATODAY.com - Published
Search this site and the web:
You Might Like