Kathleen Blanco
American politician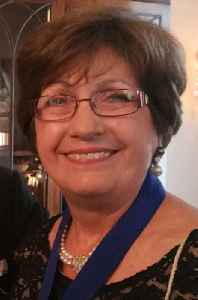 Kathleen Babineaux Blanco was an American politician who served as the 54th Governor of Louisiana from January 2004 to January 2008. A member of the Democratic Party, she was the first woman elected as the state's governor.


You Might Like
Interfaith service held for Former Gov. Blanco
Hundreds of people assembled at the Louisiana Capitol to honor the service of former Gov. Kathleen Babineaux Blanco, the state's first and only female governor. (Aug. 22)  
USATODAY.com - Published
Kathleen Blanco, Louisiana's first woman governor, dies, led state through hurricanes
Trailblazing former Louisiana Governor Kathleen Babineaux Blanco, whose tenure was dominated by the trauma of Hurricanes Katrina and Rita in 2005, has died from complications of cancer, the state's..
Reuters - Published
Former Louisiana Gov. Kathleen Blanco has died at 76
Kathleen Blanco, Louisiana's first female governor who oversaw the state during the strikes and aftermath of Hurricanes Katrina and Rita, has died Sunday afternoon at age 76. She had been battling..
CBS News - Published
Kathleen Blanco, Louisiana governor during Katrina, dies at 76
Blanco was the first elected female governor in Louisiana's history. She died Sunday after a long battle with cancer.  
USATODAY.com - Published
Kathleen Blanco, first female governor of Louisiana, dead at 76
Blanco was governor of Louisiana during Hurricane Katrina and Hurricane Rita
CBS News - Published
Search this site and the web: