SpaceX
American private aerospace company
---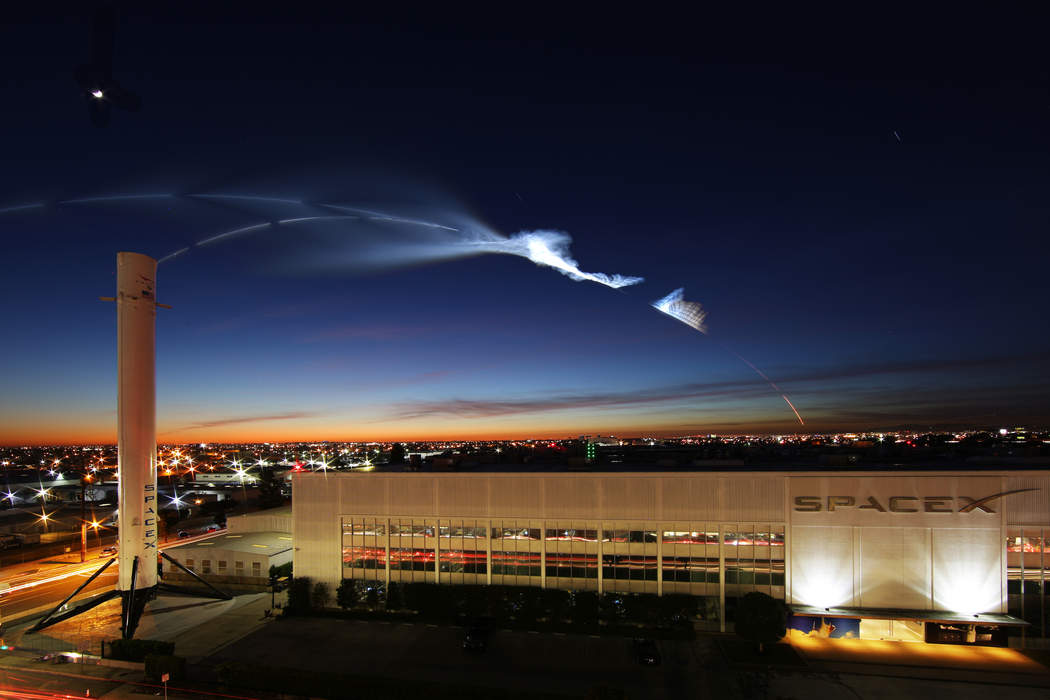 Space Exploration Technologies Corp. (SpaceX) is an American aerospace manufacturer and space transportation services company headquartered in Hawthorne, California. It was founded in 2002 by Elon Musk with the goal of reducing space transportation costs to enable the colonization of Mars. SpaceX has developed several launch vehicles and rocket engines, as well as the Dragon cargo spacecraft and the Starlink satellite constellation, and has flown humans and cargo to the International Space Station on the SpaceX Dragon 2.
PA - Press Association STUDIO
SpaceX has confirmed that it deployed 60 Starlink satellites into orbit early on Tuesday.
SpaceX's second full test flight of its futuristic, bullet-shaped Starship ended in another fiery crash landing on Tuesday.
PA - Press Association STUDIO
Susan Walsh/AP; Erin Scott/Reuters There's no love lost between Elon Musk and Mark Zuckerberg. The billionaire tech CEOs — who..
En el Reino Unido, el gobierno pedirá pruebas obligatorias de covid-19 para todas las personas que lleguen desde el exterior. La..