Moscow Kremlin
Fortified complex in Moscow, Russia
---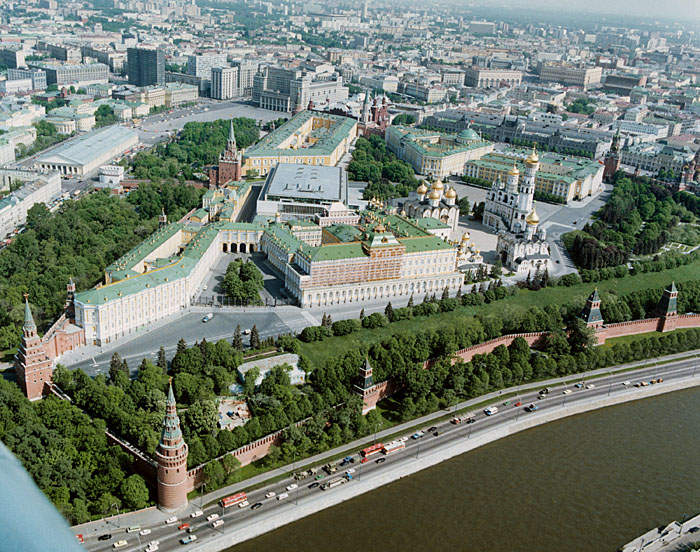 The Moscow Kremlin, or simply the Kremlin, is a fortified complex in the center of Moscow, overlooking the Moskva River to the south, Saint Basil's Cathedral and Red Square to the east, and the Alexander Garden to the west. It is the best known of the kremlins, and includes five palaces, four cathedrals, and the enclosing Kremlin Wall with Kremlin towers. In addition, within this complex is the Grand Kremlin Palace that was formerly the Tsar's Moscow residence. The complex now serves as the official residence of the President of the Russian Federation and as a museum with almost 3 million visitors in 2017.
Alexei Navalny has become the most vocal and effective critic of Russia's government and President Vladimir Putin. Rosanna..
Moscow Kremlin media coverage
Opposition figure arrested at passport control after flying home to Russia from Germany five months after being poisoned with..