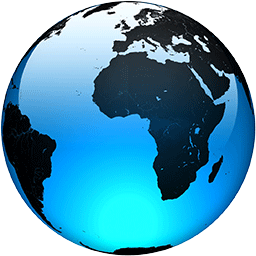 Will heat stop the spread of new virus? No one really knows

Published
JAKARTA, Indonesia (AP) — As outbreaks of the new coronavirus that first emerged in China continue to spread in more than 100 countries — particularly those experiencing winter — one of the biggest unanswered questions is how it will behave in warmer weather.

Like influenza, the new disease is a respiratory infection belonging to a family of viruses that typically survive longer in colder environments. Most people experience only mild or moderate symptoms, such as fever and cough, but older adults and people with existing health problems may have more severe illnesses, including pneumonia.

The virus has reached every continent except Antarctica but has yet to cause major outbreaks in the Southern Hemisphere. Some key questions on how the virus might behave once the temperature rises:

WILL THE VIRUS RETREAT IN HOT WEATHER?

No one knows. The new coronavirus was identified only in late December and most scientists say there is simply no data to suggest the COVID-19 cases will start declining in warmer weather.

"We have to assume that the virus will continue to have the capacity to spread, and it's a false hope to say yes, it will just disappear in the summertime like influenza," said Dr. Michael Ryan, the World Health Organization's emergencies chief.

Dr. Dale Fisher, a senior consultant in infectious diseases at the National University of Singapore, was similarly unconvinced that hot weather would significantly slow its spread.

"Maybe after it's been around for a few years and most of the world has had it, maybe then it will settle into a more flu-like pattern," he said. "Since we have no natural immunity to this, we're all much more vulnerable, no matter what the weather is."

But Dr. Mohammad Sajadi, an associate professor of medicine at the...
Full Article