Vermont
State of the United States of America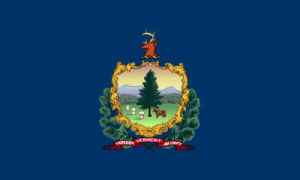 Vermont is a state in the New England region of the northeastern United States. It borders the U.S. states of Massachusetts to the south, New Hampshire to the east, New York to the west, and the Canadian province of Quebec to the north. Vermont is the second-smallest by population and the sixth-smallest by area of the 50 U.S. states. The state capital is Montpelier, the least populous state capital in the United States. The most populous city, Burlington, is the least populous city to be the most populous city in a state. As of 2015, Vermont was the leading producer of maple syrup in the United States. In crime statistics, it was ranked since 2016 as the safest state in the country.


Bernie Sanders Targets Charter Schools in New Education Plan
In a 10-point declaration of his education policy priorities, the Vermont senator framed efforts to curtail charters as a means to "desegregate" public education.
NYTimes.com - Published
Search this site and the web:
You Might Like