Liverpool
City and metropolitan borough in England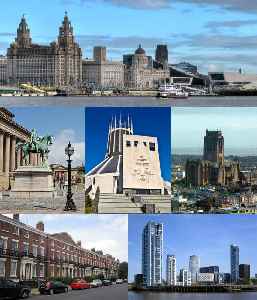 Liverpool is a city and metropolitan borough in Merseyside, England. As of 2018, the population is approximately 494,814. Liverpool is the ninth-largest English district by population, and the largest in Merseyside and the Liverpool City Region. It lies within the United Kingdom's sixth-most populous urban area. Liverpool's metropolitan area is the fifth-largest in the United Kingdom, with a population of 2.24 million.


You Might Like
On This Day: 28 February 1966
Fans occupied Liverpool's famous Cavern Club to protest its closure. (Feb. 28)  
USATODAY.com - Published
Johnson-Varadkar meeting was turning point in reaching Brexit deal: Barnier
An Oct. 10 meeting near Liverpool, England, between Irish Prime Minister Leo Varadkar and his British counterpart, Boris Johnson, was the turning point in reaching Thursday's new deal on Britain's..
Reuters - Published
British conservationists work to restore acclaimed slavery painting
Ahead of the annual remembrance day for the abolition of the slave trade, art conservationists are working to restore a rare painting of a kneeling African slave to go on display in the British port..
Reuters - Published
Anfield's next expansion may be larger than 1st planned
Next proposed expansion of Anfield may be more substantial than initially envisioned, Liverpool chief executive officer Peter Moore tells The Associated Press
USATODAY.com - Published
Almanac: Ringo Starr's birthday
79 years ago today, Richard Starkey was born in a tough neighborhood of Liverpool, England. He grew up to become known as Ringo Starr, the drummer who in 1962 joined John Lennon, Paul McCartney, and..
CBS News - Published
Search this site and the web: