Steve Kroft
American journalist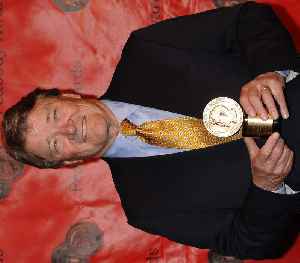 Steve Kroft is an American journalist and a correspondent for 60 Minutes. His investigative reporting has garnered him acclaim that include three Peabody Awards and nine Emmy awards, one of which was an Emmy for Lifetime Achievement.


The climate change lawsuit that could stop the U.S. government from supporting fossil fuels
A lawsuit filed on behalf of 21 kids alleges the U.S. government knowingly failed to protect them from climate change. If the plaintiffs win, it could mean massive changes for the use of fossil fuels...
CBS News - Published
Rewind: Journalist Veronica Guerin's murder
In 1997, Steve Kroft reported on the Irish journalist's death. After she exposed Dublin's criminal underworld, her murder became a national obsession
CBS News - Published
Allegiant Air: The budget airline flying under the radar
Steve Kroft investigates Allegiant Air, a discount carrier known more for its ultra-low fares than its high record of in-flight breakdowns.
CBS News - Published
The Attack on Sony, Cardinal Seán, Mindfulness
Steve Kroft investigates North Korea's cyberattack on Sony Pictures; then, Norah O'Donnell interviews the archbishop of Boston; and, Anderson Cooper discovers what it's like to be "in the moment."
CBS News - Published
"The Gaskos," Wikimania, Star-Struck
FBI agents tell Steve Kroft about their 16-year search and eventual capture of Boston mobster Whitey Bulger; then, Morley Safer meets the Wikipedians; and, Charlie Rose profiles astrophysicist Neil..
CBS News - Published
Search this site and the web:
You Might Like