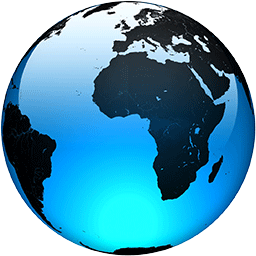 EXPLAINER: 4 will circle Earth on 1st SpaceX private flight

Published
CAPE CANAVERAL, Fla. (AP) — For the first time in 60 years of human spaceflight, a rocket is poised to blast into orbit with no professional astronauts on board, only four tourists.

SpaceX's first private flight will be led by a 38-year-old entrepreneur who's bankrolling the entire trip. He's taking two sweepstakes winners with him on the three-day, round-the-world trip, along with a health care worker who survived childhood cancer.

They'll ride alone in a fully automated Dragon capsule, the same kind that SpaceX uses to send astronauts to and from the International Space Station for NASA. But the chartered flight won't be going there.

Set to launch Wednesday night from Kennedy Space Center, the two men and two women will soar 100 miles (160 kilometers) higher than the space station, aiming for an altitude of 357 miles (575 kilometers), just above the current position of the Hubble Space Telescope.

By contrast, Virgin Galactic's Richard Branson and Blue Origin's Jeff Bezos briefly skimmed space during their short rides in July — Branson reached 53 miles (86 kilometers) while Bezos hit 66 miles up (106 kilometers).

As the private flight's benefactor, Jared Isaacman, sees it: "This is the first step toward a world where everyday people can go and venture among the stars."

A look at the spaceflight, dubbed Inspiration4:

BILLIONAIRE'S QUEST

Isaacman's idea of fun is flying fighter jets and keeping up with the Air Force Thunderbirds. He quit high school and started his own payment-processing company, Shift4 Payments in Allentown, Pennsylvania. He segued into aviation, founding Draken International for tactical aircraft training. While he won't divulge what he's paying for the flight, Isaacman acknowledges the "worthwhile debates" over whether the wealthy should spend...
Full Article