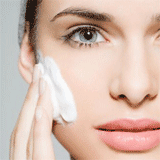 This former Wall Streeter turned down $2 million and pays herself less than her interns in order to build her company on her own terms
· *Kimberly Ho is a former Wall Street investor who launched her own direct-to-consumer family skincare company, Evereden.* · *Ho turned down $2 million in funding from venture capitalists.* · *Ho..
Business Insider
Start-Up Uses Blockchain And AI To Offer 'Trustworthy, Unbiased' Skincare Advice
A company aims to use AI and blockchain to help people receive expert skincare advice from dermatologists instead of biased advice from ads and websites #SPONSORED
The Cointelegraph
Still waiting on that holy grail acne cure...


Source: Hello Giggles -



Is vitamin IV therapy the ultimate remedy for dehydration, healthy immune systems, even hangovers?? The Drip Doctors think so!


Source: Clevver Style -



The very first thing Mandy Moore does when she walks into a hotel room is hit the mini-bar. By "hit" that means she stashes her Garnier MoistureBomb sheet masks in there. Moore says, "It makes them..


Source: Wochit -



Working much of the year in Toronto, Meghan Markle was not shy about her love of the Canadian city. Bob Mezan reports.


Source: Entertainment Video Online- Holl -



Working much of the year in Toronto, Meghan Markle was not shy about her love of the Canadian city. Bob Mezan reports.


Source: Reuters Studio -


Petition asking Ige to sign sunscreen ban gains traction
A petition urging Hawaii Gov. David Ige to sign a bill into law that would prohibit the sale of sunscreens containing certain ingredients found to be harmful to marine life is gaining traction, having..
bizjournals
Mother reveals how she came up with her £1m business idea while battling breast cancer
Tracey Broadway, 37, from Dorset, dreamt up natural skincare range in hospitalShe explained how she had needed something to take her mind off treatment Her company,
CapitalBay
Dame Joan Collins reveals happiness is her anti-ageing secret
Former Dynasty star, 84, claimed that she was born with the 'happiness gene'Said she's also fortunate to be fit and healthy and looks after herselfHas
CapitalBay
4 Guidelines to Help You Choose the Perfect Solution to Your Skincare Problems
Everybody is created differently. One way in which people differ is in terms of their skin. Some people have perfect skin with no blemishes while others have unending skin issues. Whatever category you..
Fab Newz
Kelly Rowland's skincare secrets
ContactMusic
Kim Kardashian Spends HOW MUCH On Skincare Products?!
Kim Kardashian is known for being a beauty queen — always looking perfect, constantly posting amazing selfies, and even starting her own makeup line! And now, the reality star has revealed which..
OK! Magazine
Madonna uses 'holy water' in her skincare line
ContactMusic
Kim Kardashian West's pricey skincare regime
ContactMusic