Monmouth University
Private university located in West Long Branch, Monmouth County, New Jersey, United States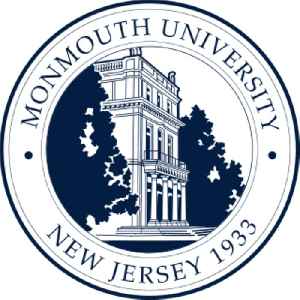 Monmouth University is a private university in West Long Branch, New Jersey. Founded in 1933 as Monmouth Junior College, it became Monmouth College in 1956 and Monmouth University in 1995 after receiving its charter.


Trump's Approval Ratings Unsullied By CoronaVirus

President Donald Trump has been criticized for his handling of the coronavirus pandemic. Political analysts have called his response to the pandemic lax and ignorant. But, his response to the pandemic..
Credit: Wochit News Duration: 00:30
Published
Bloomberg, Bide, Sanders Top Poll In Virginia

Mike Bloomberg, Bernie Sanders and Joe Biden are locked in a tight race in Virginia. This is just two weeks before that state's Super Tuesday primary. The poll was conducted by Monmouth University...
Credit: Wochit News Duration: 00:31
Published
Iowa pig farmer looks to Sanders to save farming

Iowan Chris Petersen may be surrounded by a sea of red but he plans to vote blue on Monday, believing Vermont Senator Bernie Sanders is the best hope to save family farms like his. Conway G. Gittens..
Credit: Reuters Studio Duration: 02:27
Published
You Might Like