Liberation Tigers of Tamil Eelam
Militant organisation in Sri Lanka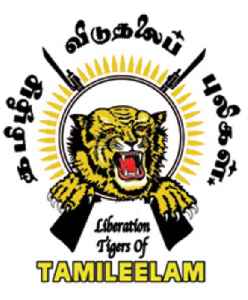 The Liberation Tigers of Tamil Eelam was a Tamil militant and political organisation that was based in northeastern Sri Lanka. Its aim was to secure an independent state of Tamil Eelam in the north and east in response to the state policies of successive Sri Lankan governments towards Tamils.


Malaysia arrests two politicians suspected of links to Sri Lanka rebel group
Malaysian police on Thursday arrested seven people, including two politicians, suspected of having links to the now-defunct Sri Lankan Liberation Tigers of Tamil Eelam (LTTE) separatist group.
Reuters - Published
Sri Lanka's crisis of leadership opens space for nationalist Rajapaksas
Sri Lanka's former president Mahinda Rajapaksa and his brother, then the defense secretary, crushed Tamil Tiger separatists with such ferocity ten years ago that Western powers sought war crime trials..
Reuters - Published
Sri Lanka Attacks: What Do We Know?
by Stephanie Boyd - This week, the world has been reeling from news of suicide attacks which have unfolded across Sri Lanka over Easter weekend. It has been reported that more than 350 people lost..
One News Page Staff - Published
Sri Lanka's wartime defense chief sued in U.S. over alleged torture and murder
Sri Lanka's former defense secretary Gotabaya Rajapaksa, who oversaw the crushing of Tamil Tiger rebels under his brother Mahinda Rajapaksa's rule a decade ago, is being sued in two cases in the United..
Reuters - Published
Search this site and the web:
You Might Like